Marriage Ministry (S.A.C.R.E.D.)
Spiritually Anointed Couples Remaining Equally Devoted
Mission Statement:
To enrich the marriage between God, Man and Woman through Christian instruction; to promote communication, intimacy, and fellowship; while biblically understanding the purpose of marriage through God`s Word.

Ministry Leaders: Caren and Chris Limbrick
Ministry Email: [email protected]

Ministry Telephone: 713-358-2763
Meeting Time: Every 4th Friday 7:00PM
Meeting Location: FountainLife Center

Upcoming Events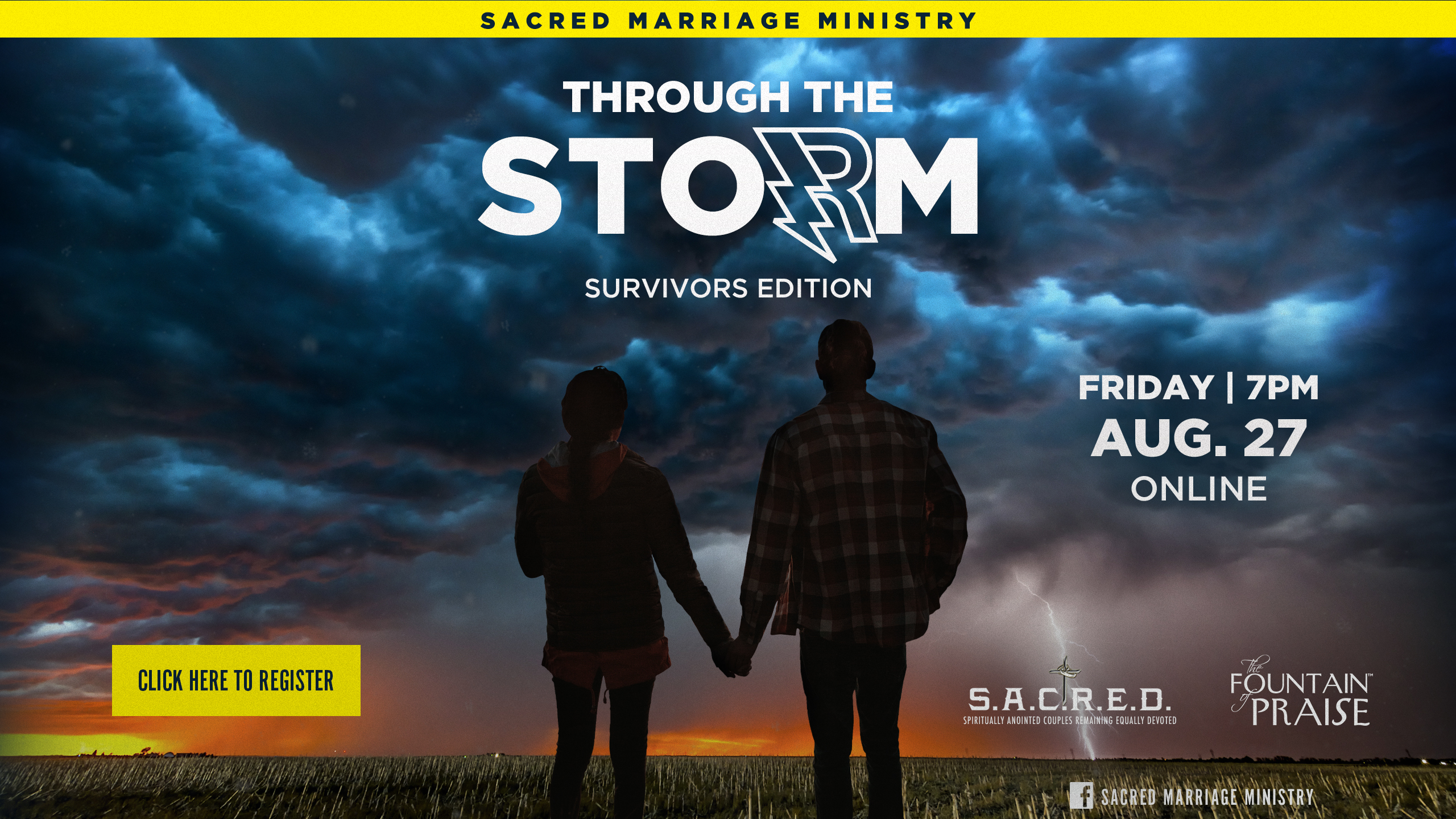 Join us this month as we encourage one another through stories of overcoming obstacles! Licensed Counselor, Dr. Jasmine Boone from Just YOU Therapy will join the conversation to share practical tips that will encourage us as we navigate life's storms.
Yet in all these things we are more than conquerors and gain an overwhelming victory through Him who loved us [so much that He died for us]. - Romans 8:37 AMP
Registration
Does your marriage need a tune-up? JOIN this lively and motivating ministry today!