Marriage Ministry (S.A.C.R.E.D.)
Spiritually Anointed Couples Remaining Equally Devoted
Mission Statement:
To enrich the marriage between God, Man and Woman through Christian instruction; to promote communication, intimacy, and fellowship; while biblically understanding the purpose of marriage through God`s Word.

Ministry Leaders: Caren and Chris Limbrick
Ministry Email: [email protected]

Meeting Time: Every 4th Friday 7:00PM
Meeting Location: FountainLife Center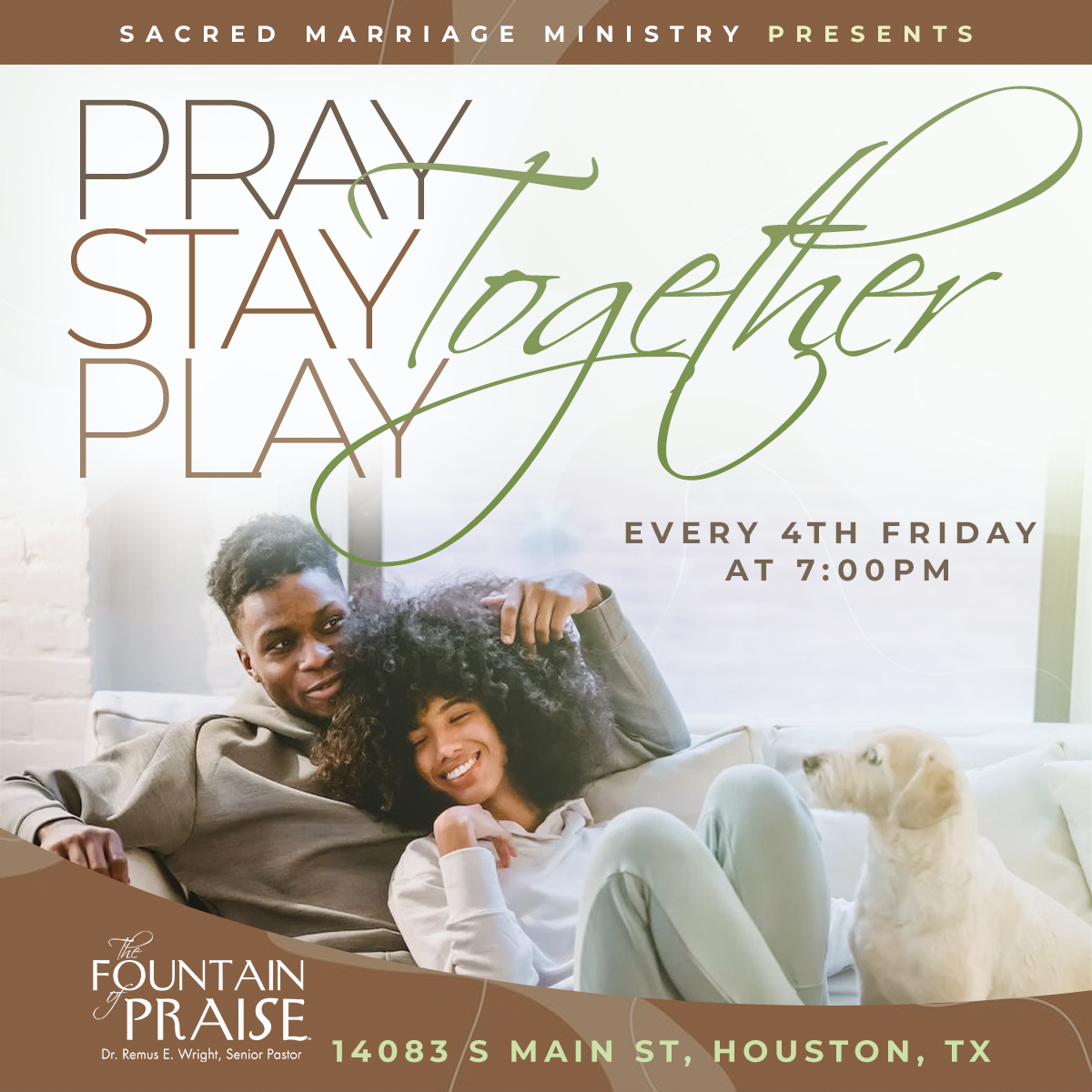 Monthly Marriage meetings with married and couples to be wed. Every 4th Friday of the Month at 7pm
Join S.A.C.R.E.D. MARRIAGE
Does your marriage need a tune-up? JOIN this lively and motivating ministry today!