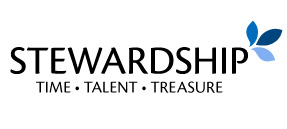 Share Your Testimony!
How has God blessed your faithfulness? Have you continued to tithe through tough and challenging times?
Share your story with us!
Volunteer with Stewardship
If are interested in volunteering with the Stewardship Ministry, Join Now!
Stewardship
The Stewardship Ministry is about transforming lives by helping individuals develop a relationship with God and learning to give through time, talent and treasure. Stewardship teaches the importance of spending time in service to the church and to speaking the word of God. The ministry works to inspire individuals to use hidden talents to glorify God and support a ministry of choice. In addition, treasure is a significant part of stewardship. It teaches that giving God priority in life by giving back a portion of your (income) helps you discover that there are untold blessings in the act of giving.
MINISTRY MEETING SCHEDULE: The 2nd Thursday of each month
MINISTRY LEADERS: EJ and Cynthia Gary, Henry Glover, & Steven and Tammy McClain
MINISTRY EMAIL: Stewardship@tfop.org

fter being instructed to complete some undesired task, I vividly recall hearing my mother say, "Be quiet and just do it." Moving reverently, or perhaps for fear of being punished, I would make haste to complete the task. On more than one occassion my mother would demand that I repeat any task I had finished half-heartedly.
One task I simply hated was washing dishes. However, having to re-wash dishes that were not washed or put away properly was an even more loathesome task. Experience (or should I say unwanted punishment) quickly taught me to do it right the first time.
How many times has your supervisor demanded you to re-do some task? How often does the Lord have you repeating some unlearned lesson? The Apostle Paul gave us a priceless principle to practice in a letter addressed to the church at Colossae. He said, "Whatever you do, work at it with all your heart, as working for the Lord, not for men, since you know that you will receive an inheritance from the Lord as a reward. It is the Lord Christ you are serving." (Colossians 3:23-24)
To make full use of your time, talents and treasure and ensure you receive a just reward from the Lord, remember how you do what you do matters! How you give is more important than what you give. Do it all as unto the Lord. IT matters!
To close out the year we are asking each member to give a gift of $218 above tithes and offerings!


There are a few reasons believers should tithe:
First (and foremost), tithing is in obedience to the will of God and His plan for the financial support of the Church.
Second, tithing puts God first in our budgets. By setting aside a tenth of our income to the cause of Christ, we give in proportion as God has given us.
Third, tithing is a principle having its origin in the mind and will of God. Tithing is not a legalistic whip to drive us to pledge money, but it is a great Christian principle to lead us to grow in grace. It teaches us about trusting God, as well as developing spiritual discipline.
Fourth, tithing makes us partners with God in earning, saving, spending, giving, and accounting. It elevates our talents, time, opportunities, and business privileges.
Fifth, tithing prevents selfish hoarding. By sharing the things we are most tempted to covet, we are able to fulfill life's real purpose.
The bottom line is this: God owns all our lives, talents, personalities, powers, and possessions. Everything belongs to Him. And He is honored by our giving a definite portion of our income as tithes. Through tithing we can achieve a real mission of worshiping, witnessing, and giving. Where our treasures, times, and interests are, so are our hearts (Matthew 6:21).
Finally, first seek the kingdom of God and His righteousness. By doing so, all other things will be added unto you (Matthew 6:33).