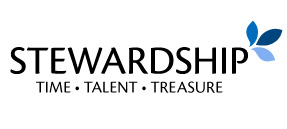 Share Your Testimony!
How has God blessed your faithfulness? Have you continued to tithe through tough and challenging times?
Share your story with us!
Volunteer with Stewardship
If are interested in volunteering with the Stewardship Ministry, Join Now!
Stewardship
The Stewardship Ministry is about transforming lives by helping individuals develop a relationship with God and learning to give through time, talent and treasure. Stewardship teaches the importance of spending time in service to the church and to speaking the word of God. The ministry works to inspire individuals to use hidden talents to glorify God and support a ministry of choice. In addition, treasure is a significant part of stewardship. It teaches that giving God priority in life by giving back a portion of your (income) helps you discover that there are untold blessings in the act of giving.
MINISTRY MEETING SCHEDULE: The 2nd Thursday of each month
MINISTRY LEADERS: EJ and Cynthia Gary, Henry Glover, & Steven and Tammy McClain
MINISTRY EMAIL: Stewardship@tfop.org

Stewardship is about Financial Security. Do you desire to have financial freedom? Are you stressing and worrying about money or the lack thereof?
Consider this: Tithing is rightly prioritizing God. When you keep God first, respect and obey his word about money, you will experience the financial freedom and security that only God gives. God is Owner!
Psalm 24: 1 "The earth is the Lord's and everything in it, the world, and all who live it it." There is no risk with him!

Stewardship is about Generosity. It is a biblical command that must be taught and caught!
"Give and it shall be given unto you: good measure, pressed down, and shaken together, and running over, shall men give unto your bosom. For with the same measure that you give, it shall be measured back to you again." (Luke 6:38)
How big of a financial blessing do you hope to enjoy? Well, check out how big is the seed in your hand!